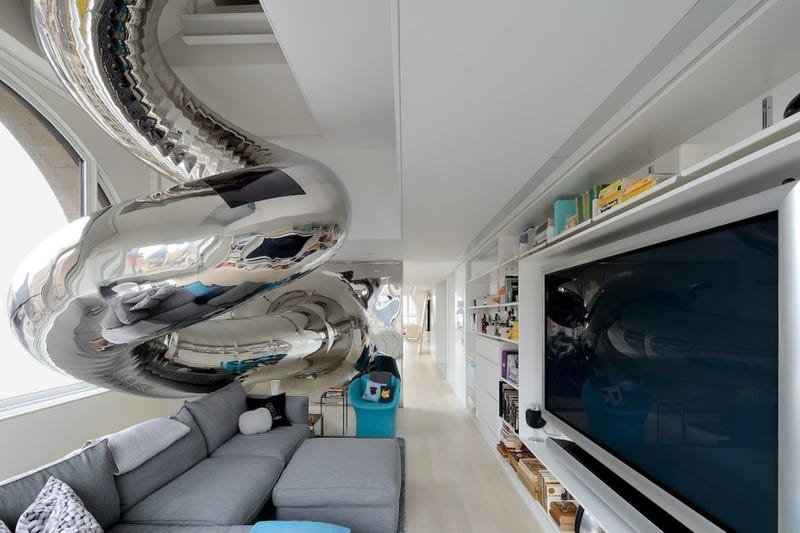 If play is the opposite of work, then every home should have a mandatory slide. It's significantly faster than taking the stairs, greener than an elevator, and more compact than either. Plus, you will never have to go to the playground again. In fact, as an adult in New York state at least, you aren't even allowed to be at a playground in the first place (unless accompanied by someone under 12)… All the better to include this surprising centerpiece to your own home.
Whether this is for a family home or for some young-spirited adults, having a ludic environment encourages discovery and play, in turn nourishing that trendy creative lifestyle we all want. Not a new development by any means, big game-players like the situationists and post-modernist folly-makers have been forcing fun upon those caliper-wielding architects for a while now.
However, the "house as playground" model has never been as prevalent, and architects are coming out of their shells to step into a whole new stereotype of "professionalised playgroup." See the nifty way they managed to sneak slides into residences after the jump.
Article by Alex Garkavenko